GwentSlam #3: Quarter Final Predictions
GwentSlam #3 kicks off this weekend. The quarter finals take place this Saturday, with the semis and grand finals taking place on Sunday. Eight players will be battling to take home the lion's share of a $10,000 prizepool in Vienna. With the brackets now released, is anyone in for an easy ride? And which match ups look particularly tough? We've taken predictions from across the Gwent community to get a feel for who is the favourite in each match-up.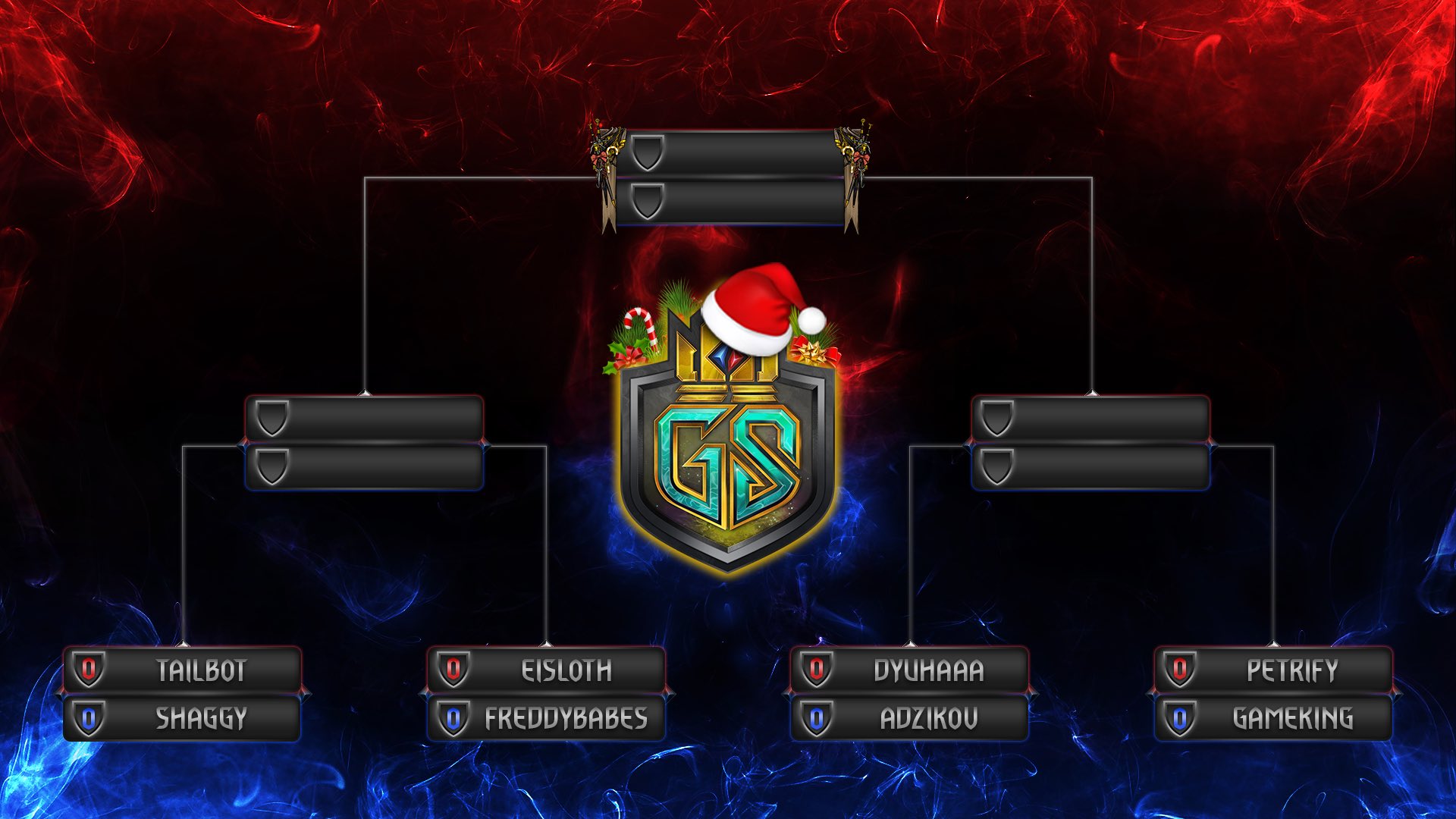 We spoke to a range of people from the community in order to get a broad flavour of how people think these games will go.
Our ten fortune tellers are:
crokeyz - A Gwent streamer who covers the early morning shift. He's won Gwentlemen Open in the past, and is known for his penchant for mill.
Insangpha - Representing Korean Gwent. Insangpha won Gwent Mania Korea, and his team reached the finals of The Gwentlemen Invitational.
Jaggerous - Resident host of the Gwentlemen talk show, Jaggerous hosts and commentates for Gwentlemen events. She also makes deck guides on YouTube and streams on Twitch.
Merchant - Official caster for GwentSlam and the previous two Gwent Opens, Merchant is also known for his YouTube videos, Twitch streams, and spicy memes.
Metranos - Metranos is a regular name near the top of the pro ladder. He placed 2nd in GwentSlam #2
ImpetuousPanda - Player turned caster, Panda commentates GwentSlam along with the recent Gwent Open. He also played in GwentSlam #1.
Raikou - Seen by many as a deck building god, Raikou represents Japanese Gwent and is a staple at the top of the pro ladder.
Swim - Probably the most widely known Gwent streamer and YouTuber, Swim is known for his in depth deck guides. So much so that often he sets trends in what is played on the ladder.
vaysh - Well versed with factions across the board, vaysh can commonly be found in the top 8 for Gwentlemen Open events. Another skilled player, he is often seen in the pro ladder elite.
Lamios - A hardworking Gwentlemen, Lamios keeps the meta snapshot up to date, and keeps on top of the Gwent meta. He's also a common name on the Gwent reddit.
So what did everyone think?
The TailBot vs Shaggy match up is the least contested. Everyone except Metranos expects Shaggy to take the set. Shaggy is the previous winner of Gwent Open #1, whereas TailBot came second in Gwent Open #2. When asked for his reasons, Metranos said "he has more live experience than Shaggy so I think that's an advantage, but this will be the closest match because Shaggy obviously also has some experience." In fact, Metranos played (and beat) TailBot during GwentSlam #2, so may have a good idea of how he plays. With that said, Shaggy is the clear favourite amongst our panel. "Shaggy's only tournament run so far was tremendously dominant and he's consistently been at the top of the ladder for a large amount of time" said Lamios. Indeed, he has the cleanest record. Impressive considering he qualified as the 'wildcard'. Although our panel is one-sided, this is sure to be an exciting set.
The eiSloth vs Freddybabes set sees 70% choosing Freddybabes. Hot off his Gwent Open #2 first place, many expect him to continue on the victory train. Swim, vaysh, and Panda went against the grain, calling a Sloth victory. Many feel this will be a very close set however. Vaysh said "sloth will win vs freddy in a very good series", whereas in Jaggerous' opinion "Freddybabes always brings interesting decks. I think he's hard to predict, and that gives him an edge. He does his own thing, and while some people criticise him for it, I think it can throw off his opponent. Sloth is a great player though. I wouldn't be surprised to see five games". It is true that Freddy has the strongest tournament history of the competitors, with wins at GwentSlam #1, and Gwent Open #2. We'll have to wait and see if he can defend his crown and take this set, or if eiSloth will cause an upset.
Dyuhaaa is seen as somewhat of an unknown in this tournament, but interestingly 30% of our panel chose him as the winner against Adzikov. Adzikov is a very strong player on pro ladder, usually sitting comfortably in the number one spot. But he has a history of losing in the first round of tournaments. Merchant said "Dyuhaaa is my pick because he just fought through a tough qualifier to be here, as he was invited due to qualifying to the previous GwentSlam. Going up against Adzikov, a strong player, but marked by a run of first round exits from Tournaments. Adzikov has a tonne to prove in an offline setting though so really this is anyone's game." Either way, fans will want to see Dyuhaaa showcase himself, but will Adzikov break his round one curse?
Finally, we have Petrify vs GameKing. GameKing is a tournament regular, whereas this is Petrify's first tournament. It is perhaps surprising then that only 7 of our 10 think that GameKing will win. According to crokeyz, GameKing will win "because GameKing spent 12 hours practicing Gwent while Petrify watched Baby Driver on reapeat on the plane." It is true that GameKing is well known for the number of hours he dedicates to Gwent, and the pro ladder. But more hours doesn't necessarily lead to a better player. Merchant perhaps knows Petrify the best out of all our panelists. He says "GameKing v Petrify I found the hardest to call out of all of them. GameKing is in my opinion Gwent's most consistently brilliant player, and he's going up against drunken buffoon Petrify. However Petrify is a unique player who I speak to daily, so I know he has some tricks up his sleeve and his read on the game is immense. This is my most anticipated series and I'll give it to Petrify just because he will be moody if I don't." Petrify definitely has a lot to prove, and going up against previous GwentSlam winner GameKing is going to be a tough set. Seen as the underdog, will he come out on top in this set?
From our panel, the predictions favour Shaggy, Freddybabes, Adzikov and GameKing. But who is actually going to win? Find out during GwentSlam #3, this Saturday at 2pm CET on Lifecoach's Twitch channel.
To find out more about the players, check out our recent article, GwentSlam#3: Meet the Players.
This piece was written by Francesca "Jaggerous" Jagger, with the help of the Gwentlemen team. You can find her on YouTube, Twitch, and Twitter.